ANSWERED: "How Can My Dealership Find Qualified Service Technicians?"
There's a general consensus around the industry lately: there are not enough dealership service techs and advisors to go around. So how do you keep your service lane full and more importantly, profitable if you don't have the right people in place? We have 3 ideas that can help.
3 Ways To Use Facebook To Recruit Specialized Talent For Your Service Department
Before you roll your eyes…
If you're having trouble recruiting skilled dealership employees using traditional job listing sites, you're not alone. More and more high school students are choosing traditional college over trade school, and qualified technicians are becoming few and far in between.
Plus, hiring platforms like Indeed and Monster can get costly, and are open to anyone who can use a search box.
What can you do to locate truly experienced techs in your area without breaking the bank? It may be time for your dealership to give Facebook a chance.
Why? Because it's working.
But we admit: it took a few trial campaigns to figure out the right triple-threat that raked in qualified applicants.
In fact, one of these strategies was working so well for our Co-Founder, he insisted on using it for 3 additional job roles and doubling his campaign's budget.
Here's what you can do to take the work out of finding dealership service technicians:
1. Create A Facebook Job On Your Business Page
To alleviate the pain that comes with finding quality employees, Facebook recently decided to focus on helping "make it easier for businesses to interact with the over 1 billion people visiting Pages every month."
So they launched Facebook.com/jobs, a job forum on Facebook where local businesses and local-job seekers can easily connect. It makes sense: find qualified people where they're already spending their time.
The kicker: it's 100% free for your dealership.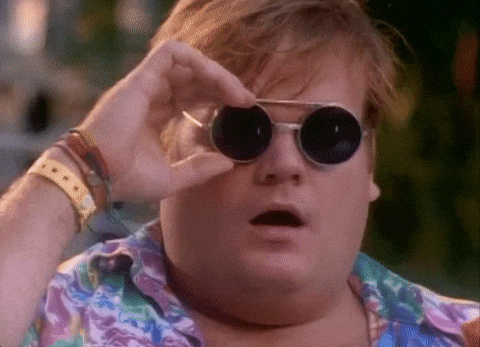 To get started, simply go here or navigate to your Business Page and find "Jobs" in the left sidebar, then click "Publish a Job Post." This will list your available positions in the "Jobs" section so users can easily apply on your Page!
2. Run Ads And Target ONLY Your Ideal Candidates
Thanks to Facebook's endless data options, you can easily narrow down your perfect candidate set with an ad.
Imagine only showing your ad to people:
within a 25 mile radius of your rooftop
with an interest in your OEM
with a matching field of study or current job title to your exact service position
in an ideal age range
The results are pretty impressive.
Want more targeting ideas for your dealership's Facebook campaigns? READ: The #1 Thing I Wish I Knew While I Was Working At A Dealership
In our tests to help find dealership service techs, we ran 2 types of ads: Form (lead) ads, where an applicant can submit their info directly on Facebook, and website conversion ads, where an applicant is directed to a page on the dealer's website.
RESULTS:
Lead (Form) Ad Results: 52 actions (comments, shares, and clicks) and 8 form fills.
Website Conversion Ad Results: 50 link clicks and 12 post engagements.
*Remember these ads are only being shown to local service candidates in the dealership's area.
Heads up! Lead Ads ask more from users than a click – they're asking for a user's information right then and there rather than first giving them more info on a website. To earn a user's trust up-front, you need to exchange more details on the ad copy.
Anytime you're running ads to specific audiences, it's important to be clear with your messaging.
For employment ads, be sure to specifically note in the ad copy where you're located, and a few key qualifications you're looking for in that role. Plus, be sure the ad graphic appeals to your audience (a picture of a customer driving away in a new car is great, but won't appeal to a potential Diesel Tech).
Additionally, include other incentives about the opportunity like:
Any sign on bonus opportunities or relocation incentives
Potential earnings
Key employee benefits
We are rolling out more employment ads to our Facebook Ad accounts every week. If you want to give it a go, contact us here.
3. Make Candidates WANT To Work For You
Heed my advice…
Don't make the mistake of putting time and money to find the perfect candidates, and then provide those candidates little to no evidence that your dealership is an awesome company to work for.
Facebook is the easiest platform to show off your store's unique culture and what it's like to work "behind-the-scenes" at your company.
You can use Facebook Notes to quickly post a new hire survey, a blurb about your latest fundraising event, or a comical story that took place among your team. You can also add reviews from other happy employees throughout your posts to validate your content. (Check how you're doing on glassdoor.com, and share your outstanding reviews!)
Once you've posted pictures, videos, and notes of your staff over time, you'll have a robust portfolio that helps applicants answer, "why should I work for you?" when the time is right.
Want more ideas for how to show off your company culture? READ: How To Rock An Instagram Strategy At Your Dealership
BONUS Ideas To Help You Find Dealership Service Technicians Near You:
Try posting on LinkedIn and asking for your network to comment with anyone they may know who would fit the description. (Heads up: Advertising on LinkedIn is often more expensive than Facebook, and from what we've seen, job function and required skill selections are much more limited when posting a job on LinkedIn related to trade positions like service techs.)
Create an employee referral program where you offer to pay an employee when they refer a friend once they are hired and stay for a designated amount of time
Reach out to all job corporations and applied technical / trade schools, and provide a internship or trial to test the most experienced technicians before offering them a job
---
How are you finding service technicians and dealership employees at your dealership? Tell us about YOUR experience posting your current openings on Facebook and LinkedIn versus traditional job forums!
Enjoy this article? Subscribe to our blog to receive our latest articles, tips for your dealership, and more.