What Not To Miss At Digital Dealer 22: The DU Team's 26-Session Hit List
We are just 1 week away from the automotive industry's most progressive conference: Digital Dealer 22. If you're attending alongside the entire DU Team, we just have one question: How in the hell are you going to choose between all 115 breakout sessions? We sent the full DD22 agenda around the office and starred what we consider this year's MUST-SEE sessions – want to see?
(Have you bought your DD22 tickets yet? You can still get Dealers United's exclusive ticket discount – CLICK HERE.)
How To Go To Digital Dealer 22 With A Hit List, And Leave With An Action Plan
We've all done it:
You go to a conference, take notes during the conference, feel inspired by the conference. You're filled to the brim with new strategies and ideas, you're motivated to take on the world and then…
…you get back to work on Monday and reality kicks in.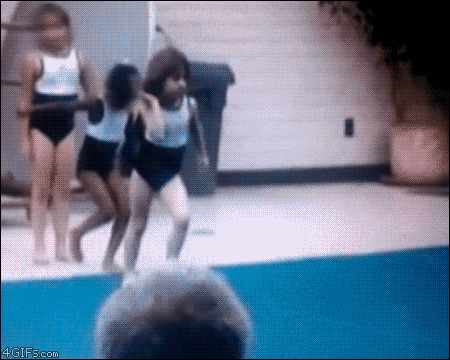 The once-crystal-clear strategies you left with become either distant memories or half-assed implementations.
Sound familiar?
Our entire team is heading up to catch the best of Digital Dealer 22 in Tampa and bask in all of the digital innovation glory, but we are keeping one key rule in mind…
DU's Ultimate Tradeshow Rule: Leave with only ONE THING to focus on when you get back.
We discovered and tested this mindset last month at Traffic and Conversion Summit 2017 – and it worked. Read the article here.
So do us a favor. Before even leaving for DD22, make sure each attendee on your team:
Has a focused session hit list
Will leave with ONE thing they want to work on immediately after the conference
The DU Team's Ultimate DD22 26-Session Hit List:
Here's the Dealers United Team's DD22 Session Hit List, by department. (Want the full agenda so you can build your own? Click here.)
The DU
Sales

Team's Top 5 Picks:

Our Dealer Advocates have the unique advantage of talking with thousands of dealerships nationwide.

This helps them to understand what's new, what's trending, and what's working across dealerships – regardless of their brand or size.

Consequently, we asked them what were the hottest sales topics they were hoping to dive into at the conference, their product focuses to help dealers crush their performance goals were clear:

More pre-owned. More digital. More video. And more automation.
5 Picks From The DU Sales Team:
1. Make "Real Profit" on Every Used Car Sale — How to Maximize Your Pre-Owned Profits in a High Supply Market
Doug Hadden, Exec. Director (Dealer Consulting Services) | More
2. Hear Me, See Me, Sell You! (With Videos) — Understand the "Real" Reason Video Is so Compelling, and How to Apply That Insight to Successfully Use Video in Your Actual Sales Process
Andrew Meyers, Co-Founder (What's Next Media) | More
3. Manage Online Reputation: Turn Your Customers into Brand Advocates – Enhance Your Reputation Online, Improve Customer Service Experience, and Drive Financial Results in Your Dealership
Mark Lange, Chief Marketing Officer (Reputation.com) | More
4. Alternative Marketing — How to Use Social Media, Community Marketing, and Online Videos to Gain New Customers, Engage Your Audience, and Convert Customers While Spending Less Money and Building Your Brand
Team members of Street Auto Group | More
Did you see our webinar with Street Auto Group? Catch the recording HERE.
5. 4 Strategies to Solve Your Sales Efficiency Problems
Robert Donovan, CEO (DOM360) & Tannis McKenna, Agency Development Manager (Google) | More
The DU
Marketing

Team's Top 5 Picks:

Having our Digital Marketing team decide between the 52+ digital-marketing related sessions was no easy feat.

After all, it is called Digital Dealer…

But we finally narrowed it down to our top FIVE (okay…maybe six) sessions based on our own team's laser-focus this year on a few core concepts:

1.) Creating human relationships through content, 2.) generating an automated, inbound lead machine, and 3.) and getting our marketing done better AND faster.
5 Picks From The DU Marketing Team:
1. 10 Ideas to Drive Traffic to Your Website — From Schema Updates to Facebook Advertising Target Hints, You Will Leave with a Checklist of Items You Can Immediately Implement in Your Online Marketing Efforts
Will Scott, CEO and Co-Founder (Search Influence) | More
2. Content to Drive Feet to the Dealership – Learn How to Drive Virtual and Real Traffic From Online Content
David Snyder, CEO (Copypress) | More
3. Why Your Marketing Still Sucks –- Move Beyond Talking at Your Customers to Talking to Them with Marketing Automation
Larry Bruce, VP (Naked Lime Marketing) | More
4. How Dealerships Can Maximize Their Marketing Budget Returns
Billy Frank – GM (Clear Lake Infiniti), David Kain – President (Kain Automotive Inc.), Kristy Elliott – Executive Manager (Sunshine Chevrolet), and Valerie Vallancourt – VP of Marketing (Outsell) | More
5. Insider Marketing Hacks that Your Competitors Don't Know About
Michael Cirillo President and CEO (FlexDealer) | More
6. Mastering Google's Five Critical Micro Moments with Video — Creating a "Video Marketing Strategy" to Maximize the Effectiveness of ALL of Your Video Content and Deliver Measurable ROI through an Increase in Leads, Appointments, Shows, and Sales
Timmy James, Chief Operating Officer (FlickFusion Video Marketing) | More
The DU
Facebook Advertising

Team's Top 5 Picks:

Our Facebook Advertising team never. stops. learning.

From digital marketing certifications to webinars and Facebook Partnerships, they are undoubtedly some of the most well-informed people in the industry when it comes to what's new (and what's working) in dealership Facebook Advertising and PPC strategies.

Therefore, when we sent the DD22 session agenda their way, we had a sneaking suspicion they'd have a hard time finding topics that they wanted to learn MORE about.

Instead it went a little like this: "Experts from Facebook's Auto sector are speaking – are you kidding me?! WHAT DAY?!" (and so on).

Without further ado, the Facebook Advertising Team's top 5 DD22 sessions are:
5 Picks From The DU Facebook Team:
1. Building a Winning Facebook Strategy for Your Dealership — How to Use Facebook Advertising in Your Dealership to Achieve Real Business Results, Throughout the Entire Buying Lifecycle
Gabrielle Garrison and Greg Resnick (Partner managers, Automotive – Facebook) | More
2. Top 10 Mistakes to Avoid When Running Facebook Ads
Brent Albrecht (National Sales and Marketing Director – Friendemic) | More
3. Advanced Facebook Ads and Audiences (Part 1 & 2)
Scott Meyer, Co-founder 9 Clouds | Part 1 , Part 2
4. Three Powerful Facebook Marketing Case Studies for You to Compete and Win in 2017
Amy Fulford (Marketing Director – Home Run Automotive Group), Scott Empringham (CEO – Flash Point Communications) | More
5. STOP the Smoke and Mirrors in Social Media in 2017
Sean Seltzer (Owner, Castle Subaru and Castle Mitsubishi; and CEO, Social Dealer) | More
The DU
Performance

Team's Top 5 Picks:

Our Performance team ensures the success of each our live dealer-member's accounts – from onboarding to performance and reporting.

As more and more technologies come into play in the digital realm, our Performance team has to stay on the cutting-edge of multi-channel marketing and measuring ROI.

Their core interest this year? How to take complex strategies across multiple products, turn them into simple processes, and produce awesome results to help dealerships move more metal.

Here's our Performance Team's hit list:
5 Picks From The DU Performance Team:
1. KEYNOTE PANEL – Conquer Your Market by Leveraging Google, Facebook and Twitter – Learn Directly from Senior Members of These Dominate Companies
Chad Rumminger – Automotive Specialist (Twitter), Peter Leto – Head of Industry, Automotive Retail Sales, U.S. (Google), Phil Sura – VP Sales (UnityWorks), Trace Przybylowicz – Industry Relations Lead (Facebook Autos) | More
2. How Video Will Increase Your Sales Team's Production — A Top-Performing Sales Guy's Secrets to Gaining Over 3 MILLION Views & 6K Subscribers on YouTube Alone
Mike Davenport, Sales Professional (Bachman Auto Group) | More
3. Big Data Reimagined — What Top Performing Dealers Have in Common
Reuben Muinos, Sr. Director of Business Development (DealerSocket) | More
4. Right Customer, Right Place, Right Time! — Google Reps Share How to Use 1st and 3rd Party Data to Reach the Most Valuable Audience
Candace Jordan & Tannis McKenna, Agency Development Managers (Google) | More
5. Who's Your Data? — A Love Story About Your Data and How to Build a Long Lasting Relationship
Matt Raymond, Digital Marketing Director (Halterman's Automotive Group) | More
The DU
Leadership

Team's Top 5 Picks:

Last but assuredly not least…

What sessions will guide our team as a whole in helping dealers reach their performance goals (and beyond)?

Plus, what can our leaders learn from the conference to help grow their own business faster, with higher customer satisfaction and employee retention?

Here are the sessions our CEO and Founders can't wait to attend at Digital Dealer 22:
5 Picks From The DU Leadership Team:
1. 20 Things I'd Do Immediately If I Bought Your Dealership — A Workshop for Dealers and Executive Managers in Variable Operations
James Ziegler, President and CEO (Ziegler SuperSystems, Inc.) | More
2. Stranger Things — How Dealers Get Fooled with Modern Digital Solutions. Identify Your Best – and Worst, Digital Performers Using Advanced Google Analytics Tools and Tactics
Kevin Frye eCommerce Director (Jeff Wyler Automotive Family) | More
3. Conduct Powerful 10-Minute Training Sessions — A Step-by-Step Guide to Institute Short & Engaging Training Meetings That Drive Growth and Sales
Tom Carney Jr., Lead Instructor (NADA) | More
4. Becoming a Leading Digital Dealer – Top Dealers from Around the Nation Share What It Takes to Become a Leading Dealership in 2017
Allison Musante (GM Kuhn Honda), David Villa (CEO IPD), Kevin Campbell (Internet Sales Director) Courtesy Hyundai Tampa (Asbury Auto Group), Paul Sansone Jr. (Dealer Principal Sansone Kia, Nissan, EZ Auto), Tim Joslin (Operations Project Manager Ferman Automotive Group) | More
5. You Don't Know Mobile — Supercharge Your Mobile Marketing by Maximizing Your Advertising Fundamentals, as Well as Several Innovative and Cutting-Edge Strategies Working in Dealerships Today
Brent Durham (Digital Marketing Director, Preston Automotive Group) and Tom LaPoint (Digital Marketing Consultant – CarChat24) | More
That's It: You're Now Armed With Our Anticipated Top Sessions Of Digital Dealer 22
We've given you quite a handful. 26 sessions in 3 days isn't just a lot; it's downright too much.
Remember the ultimate rule before going to any tradeshow: Leave with ONE thing.
It doesn't have to be the ONLY thing – it just needs to be the thing you hone in on first until it's completed.
You do that at Digital Dealer 22, and you're guaranteed to earn your ROI. Otherwise, you could be throwing your dealership's time and money to the wind.
---
What's on your dealership's hit list for DD22? What sessions are you stoked to attend, or what trends/products are you excited to learn more about? Let us know in the comments below!
Enjoy this article? Subscribe to our blog to receive our latest articles, tips for your dealership, and more.